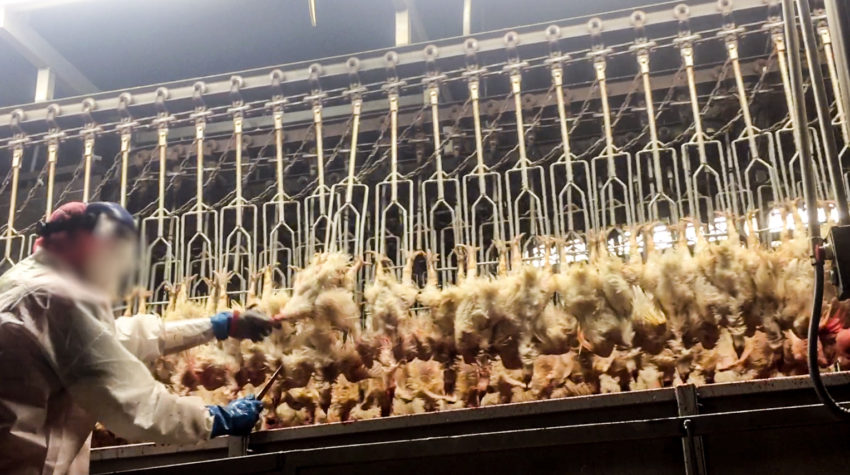 Mercy for Animals
August 13, 2020Animal Law & Policy ClinicAgriculture Department fails to require humane poultry handling, lawsuit says
Animal Law & Policy Clinic lawsuit claims USDA has neglected to require humane handling of poultry at federally inspected slaughterhouses for years.
Today, the Animal Law & Policy Clinic filed a lawsuit against the United States Department of Agriculture (USDA) on behalf of the Animal Welfare Institute and Farm Sanctuary for its failure to require humane handling of poultry at slaughter, resulting in adulterated (i.e., damaged or contaminated) products that violate the Poultry Products Inspection Act.
The plaintiffs are calling on the USDA's Food Safety and Inspection Service to develop regulations governing the handling of chickens, turkeys, and other birds at federally inspected slaughter facilities to address the systematic mistreatment of these animals, which can compromise food safety and meat quality.
Recent Harvard Law School graduate Kelley McGill and rising 3L Andrew Stawarz '21 worked on the case with Clinic Director Katherine Meyer. The case was covered by Bloomberg Law and a host of other media outlets.